To lurk or not to lurk?
"Let's stay at a resort in Thailand where there is no wifi or TVs" I suggested to my husband while we planned our holiday last year. His response was a look of horror and, "Are you crazy?" Maybe I was, but in the moment the idea of completing unplugging was a challenge I wanted to try. It seemed like a good idea at the time but he was probably right, two weeks without any social media might have been a bit much.  Upon reflecting this week and thinking about Utecht's insights in regards to unplugging, why did I feel the need to completely cut myself off from social media? The readings showed me that at the time, I was a lurker. Apart from posting some photos on Facebook and Instagram, I was…lurking, looking at the content of others and being a passive recipient of social media.
Creating makes us vulnerable
Flash forward a year, and I am now taking the Coetail step of further growing as a creator and contributing to the 1% of those that create content online. My return to the classroom goes hand in hand with my transformation from lurker to creator. In my role as coordinator, I have the amazing opportunity to "lurk" in teachers' classrooms each day and was left wanting to try all of these amazing ideas myself, at the classroom level. While administration creates on a big picture level I was missing that connection with my students and the day to day creation in our own classroom community. Joining Coetail took this a step further because I am making the choice to be vulnerable and share my journey with others on my blog and through Twitter.
Peer-Based Learning
Twitter is what motivated me to become a creator. First lurking, then retweeting others before moving onto my own tweets. What I love about Twitter is that it optimizes peer-based learning, and everything that I love about Twitter is what drew me to Coetail. I never would have heard of Coetail if it weren't for Twitter. It has given me the push from being a lurker to a creator. If your new to Twitter check out the video from Common Sense Education below for some tips about developing your PLN.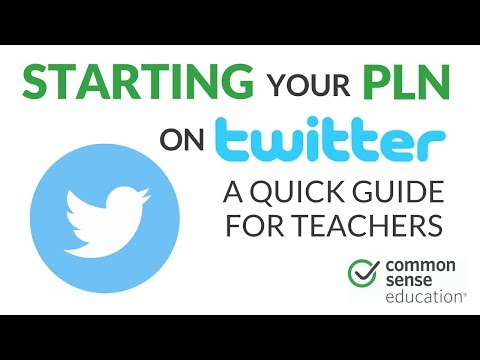 It's the real me!
My big takeaway this week was looking at Kim Cofino's blog and reading, " I argued that the person I am online is the real me, perhaps even more so that the person they were sitting with in the room at that moment. Maybe other people don't think like this, but :all of my social media profiles are tied to my name". Cofino then goes on to take full ownership of all of her social media and link them in her post. Following in her footsteps, here is the real me: Twitter Instagram Facebook Linkedin.
While there is a vulnerability in sharing who we are, there is also the advantage of being able to mindfully post and share. My eyes were first opened to this during a workshop at my school given my Tosca Killoran (check her out she is amazing). The workshop was about digital citizenship and Tosca shared her views that who we are online is who we are. After that experience I made my accounts private and became much more mindful about what I was sharing, because every post revealed something about myself. I definitely use different forms of social media to share different parts of who I am, Twitter and Linkedin are professional while Instagram and Facebook is for my personal use.  But I would definitely say that who I am on social media is a culmination of the REAL me.